Creased
2016
In collaboration with ADI and Toscanini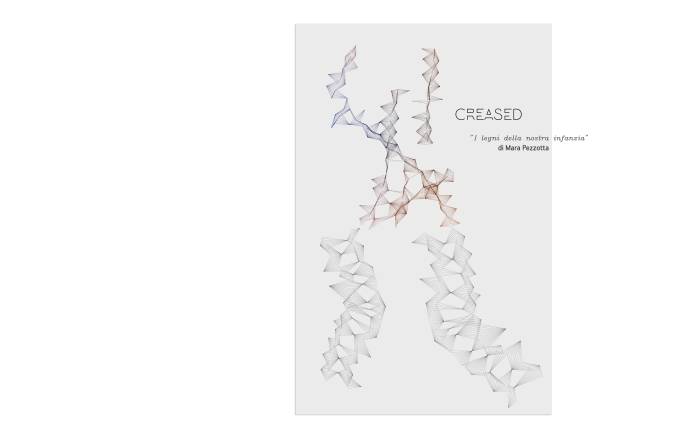 Shapes
I developed this project for a workshop in collaboration with ADI and Toscanini, receiving the wooden base as a starting point and with the idea of breaking the traditional shape of wooden sandals for women. I used two strips starting from the sole and covering part of the sandal and its typical shape. I inserted the second strip in different material, creating a decorative effect and the identity of the shoe. The pattern on the "crease" is a generative design created on Processing.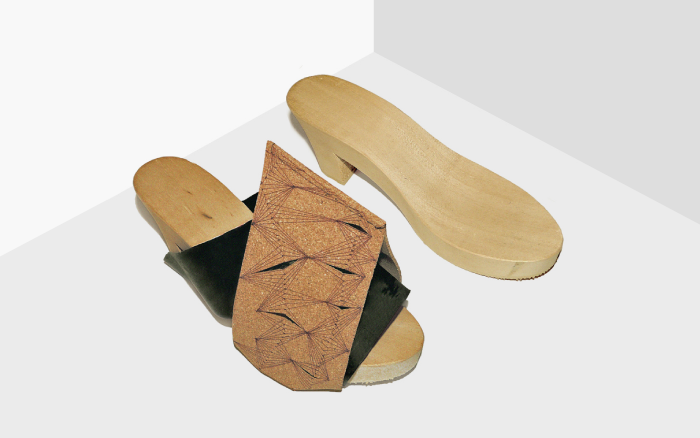 Materials
The same choice of materials and their technology is a representation of innovation and tradition: I chose neoprene, elastic and synthetic material, for the main part of the shoes. The upper strip is in cork and it defines the main decorative element of the shoes.
Technology
Both the shapes are made from laser cut and laser engraving. Laser cutting is a precise method of cutting a design from a given material using a CAD file to guide it.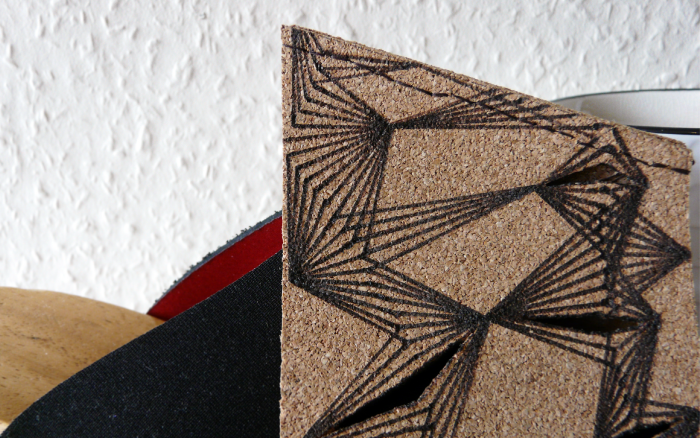 Exhibition
My project has been presented at Palazzo delle Stelline in Milan with other 60 works, during the Upgrade: I legni della nostra infanzia exhibition.