Nurturally Pumping Bra
2019
For: Nurturally, available for purchase here
From tackling breast pumping taboos to engineering the optimal anti-leakage cups, the 'nurturally pumping bra' was designed in response to the challenges faced by new mothers. featuring an innovative bottle holding sling, the design allows moms to fill their milk bottles without putting their routine on pause and freeing up some well-deserved me-time.
We decided to create the bra after its founder tried a few existing, top-rated pumping bras and found that they had a tendency to leak when they became fuller. the weight of the filling milk bottles would cause them to tilt away from the breast, causing suction loss and leakage. the nurturally bra has been designed with a unique bottle holding sling and adjustable shoulder straps to support the weight of a full bottle, without putting pressure on the breasts.
the eye-shaped cut of the cups allow for easy insertion of the breast shield and firmly holds the bottles when full. the bikini-shaped cups adapt easily without compromising comfort and provide access for hand expression while pumping.
during the breastfeeding stage, the bra size changes. nurturally pumping bra fully adjusts to body changes with ease. the waistband can be adjusted to fit a large range of sizes, with the ability to also extend the distance between the cups using the front fastener. along with the bra, chrome cherry has created a semi-transparent pump carrier bag, that allows the user to transport and use their pump and will even work with capacitive, touch screen devices.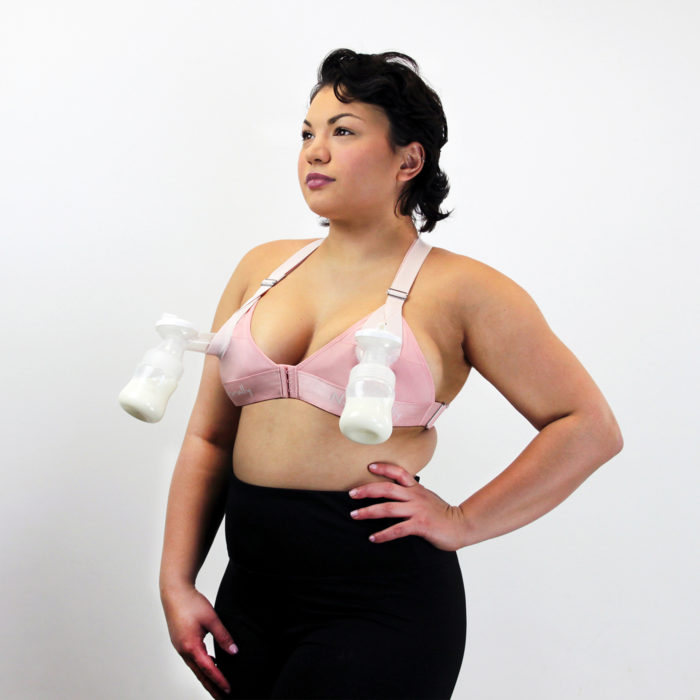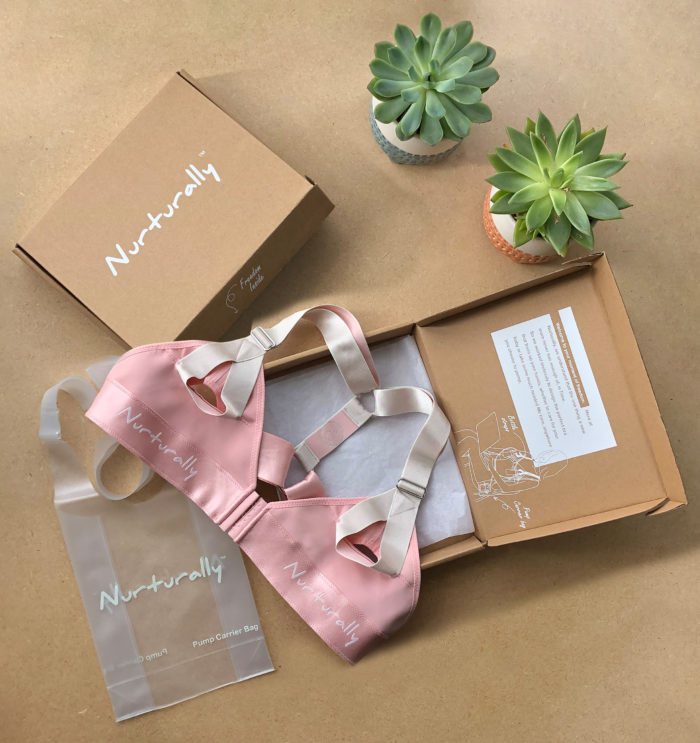 Photo credits Andre Piccoli Vigil