Pinximonio
2017
Part of the Controversial Design project
Concept
Pinximonio wants to review our collective vision of the vibrator– the most famous archetypal figure of sex toys in our society. It is one of the most well-known symbols in intimate life, with a vast variation in shape and function, often found to be vulgar or embarrassing. People who use these kinds of objects tend to hide them, not being proud of their possessions.
To break the chain of embarrassment, this project relocates a set of vibrators in a completely different environment: the living room.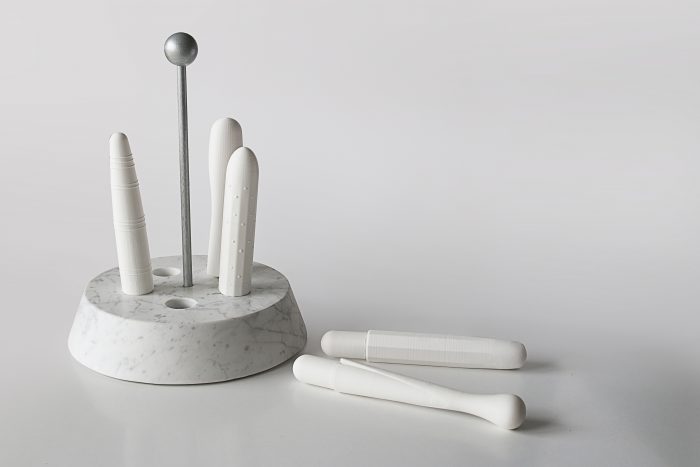 Pinximonio provides five vegetable-shaped vibrators: a carrot, a cucumber, a spring onion, a celery stick and a courgette. These five white sculptural objects, set in a Carrara marble base, become a unique table decoration, like a contemporary 'natura morta'.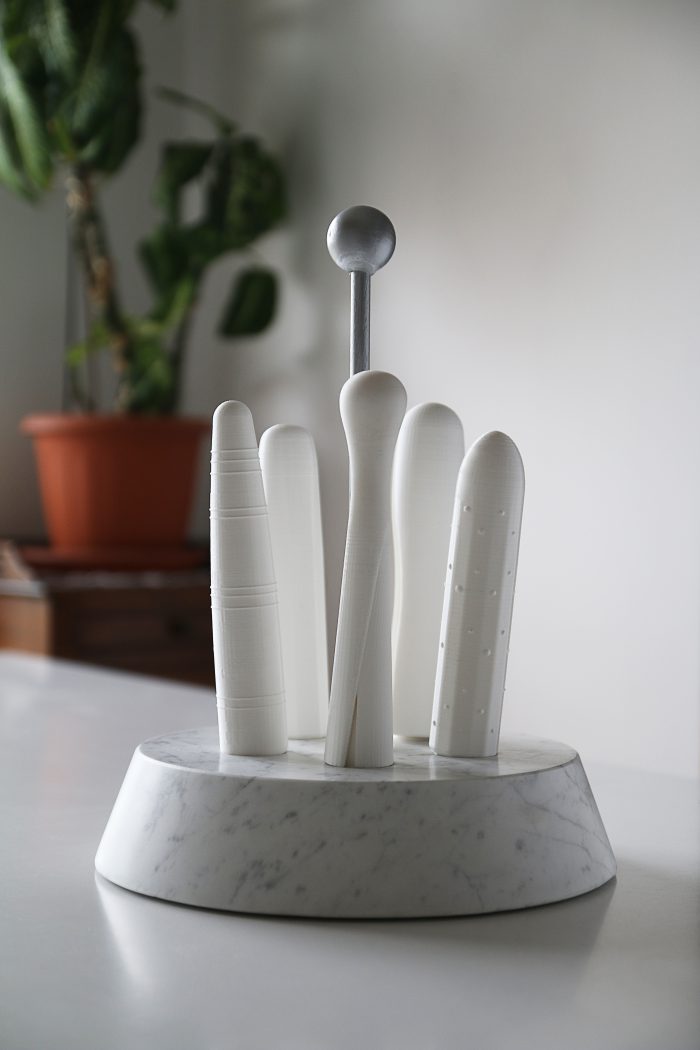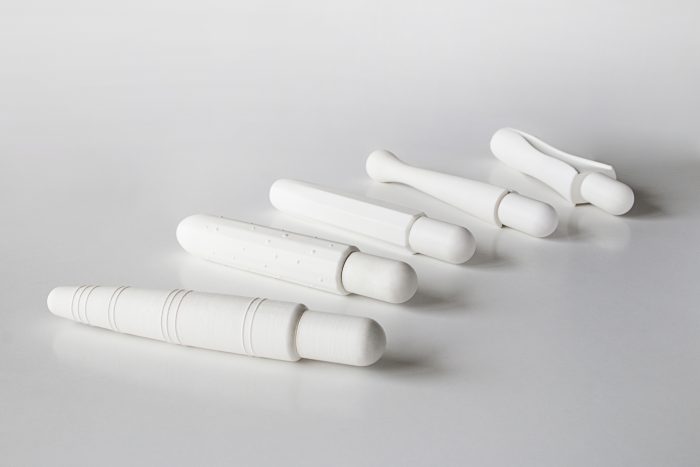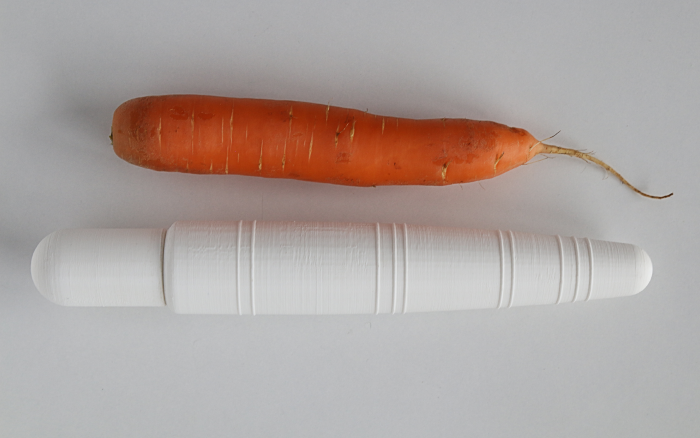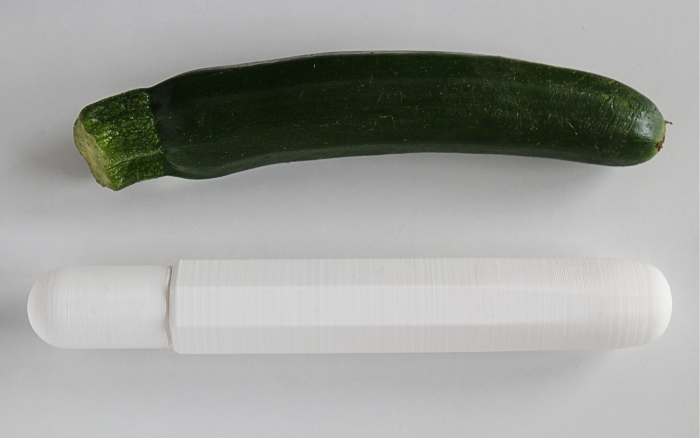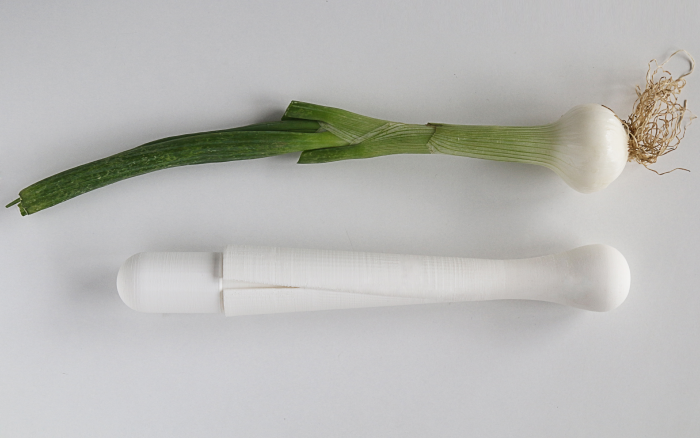 Sex Design Revolution at Milan Design Week 2017
This project has been part of a small exhibition in collaboration with Evgenia Elkind and Redroom in Ventura Lambrate Design District. The exhibition aimed to tackle sex toy stereotypes by inventing new, decent ways of presentation, with the aim of encouraging more people to buy and talk about the objects without embarrassment. In order to avoid vulgarity and aesthetic ambiguity, our goal was to create a clean, pleasant design through simple shapes, giving the objects a secondary ornamental function and completely different context.
Pinximonio was published on Designboom, and exhibited in Somerset House for the event Shaping New Models: Controversial Design on 24 November 2018 and again on 22 February 2020 for the Re-Wiring Wellness exhibition.