Food Design Festival 2021 - Feeding Change
29 July 2021
Part of the Food Design Festival 2021, taking place virtually on July 26, 27, 28, 29, and 30, 2021.
With Chazz Titus, Nicole Vindel, Ana Gutman, Jashan Sippy, Nataly Restrepo, Maud de Rohan, Ivana Carmen Mottola, Mara Pezzotta, Victoria Molina and Aya Shaban. Antonio Barrera presenting.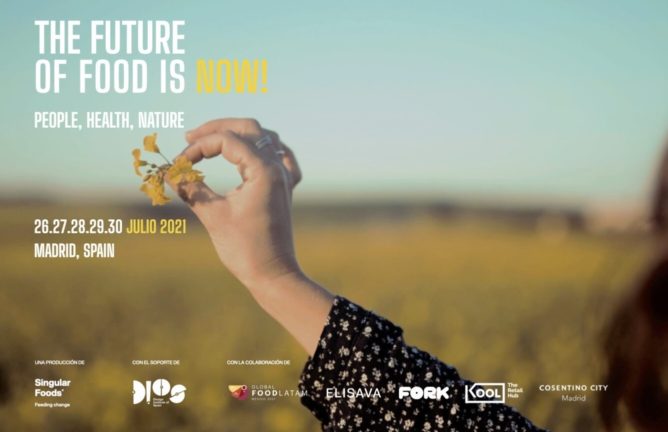 Feeding Change
Our food systems need to change. Even though governments and institutions are working hard in finding solutions to address crucial global issues, there is still a lot to be done, and solving complex problems will take time.
As food designers, we are responsible for feeding meaningful change by empowering people, enabling them to live a healthy and sustainable lifestyle by offering them knowledge, inspiration, and new ways of appreciating, valuing, and enjoying food. We can create a positive vision of the future by taking action today.
Food design wields immense transformative power that can raise awareness, provoke actions, create deep connections, foster rich debate, and spark impactful change around cultural, social, and environmental issues to change the world for the better. In addition, it can help us challenge perceptions, give rise to new trends and create new habits of conscious consumption, thus helping people to eat smarter, redefine their diets and waste less. Doing this would prove more effective than changing whole food systems in the short term.
We the people have the power to redefine our food ecosystem through collective action. Let´s remember that to create meaningful change, people are essential to making it happen and making it last. In the end, sustainable innovation comes from lasting cultural change.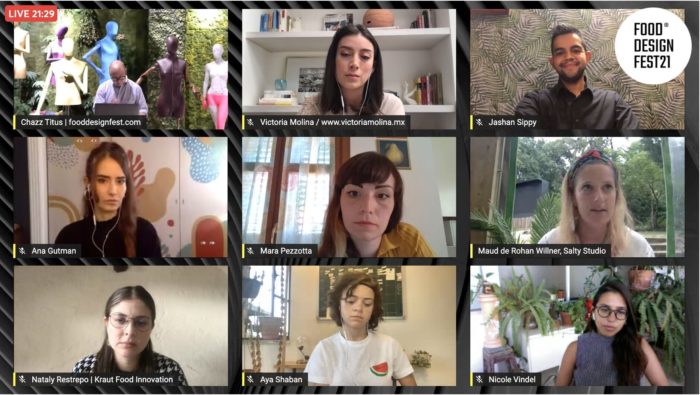 The questions for the round table were:
- How do you think we can help people become agents of change?
- As food designers, what is the greatest challenge that we face when it comes to foster collective action?
See the video event here.