Shaping New Models: Controversial Design
24 November 2018
Rivers Room, Somerset House, London
With Roxanne Brennen, Anna Citelli and Raoul Bretzel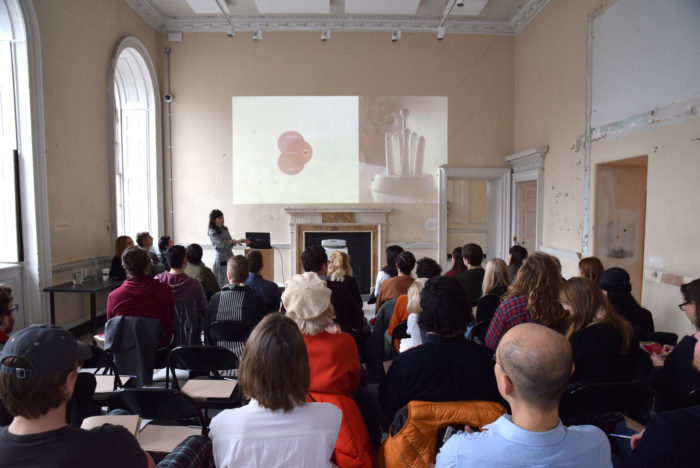 On 24 November 2018 Gianni Arduini and I presented for the first time our ongoing research and the future book 'Controversial Design' in a condensed one-day event of discussions, workshops and display inviting the public to break the chain of the embarrassment and shape new ways of thinking through design.

Moring Talks

The talk covered different topics such as the taboo of sex toys, foods classified as aphrodisiacs, edible sex games, the process of honouring the dead by 'offering' them food and alternatives to the typical western burial process.
Sex and sex toys
Mara Pezzotta and Gianni Arduini presented Pinximonio: a vibrator set as home décor, the experimental design concept that generated the entire Controversial Design process, tackling sex toy stereotypes by inventing new, decent ways of presentation.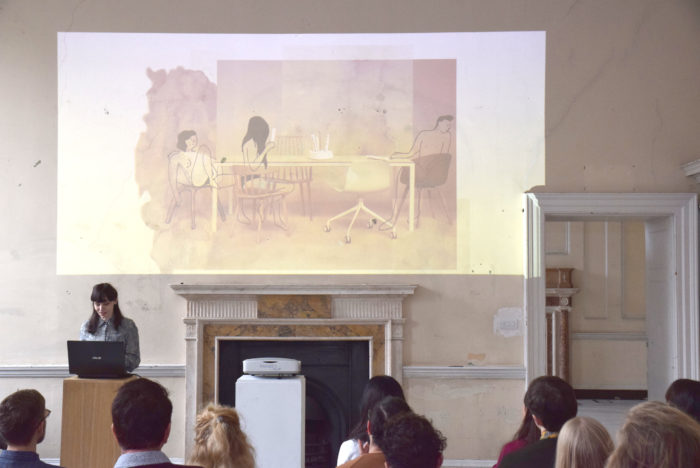 Between Sex and Food
Roxanne Brennen talked about her project Dining Toys, tableware used for sensual activities, merging both sexuality and food experiences, Roxanne redefined a new eating way that differentiates from the traditional inhibits of the western world, giving a maximum pleasure from food.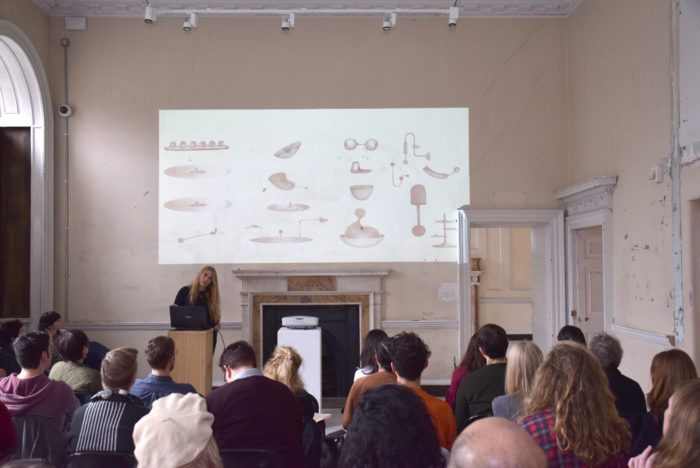 Between Food and Death
Demetra, the vending machine for the dead: Mara Pezzotta introduced in the talk another Controversial Design concept that brings together the cultural aspect of food when it comes to commemorating the dead, the ancient rituals connected to them, generating an interpretation of food consumption (a vending machine), brought in a traditional environment as the cemetery, hoping to generate debate around the reasons why we 'feed the dead''.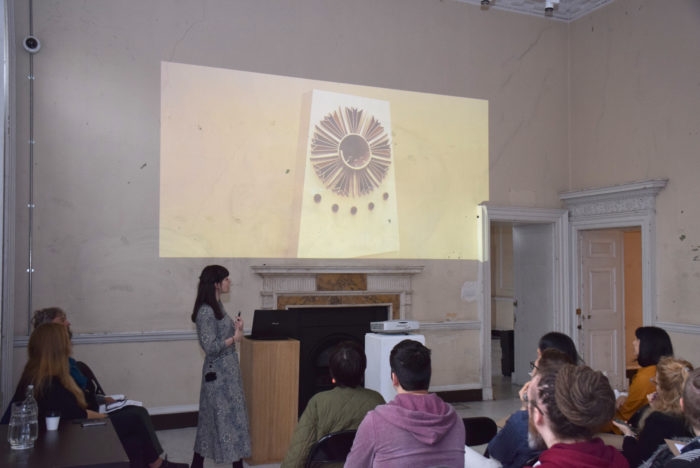 Death and the Funeral ritual
Anna Citelli and Raoul Bretzel talked about Capsula Mundi and the way they redesigned the funeral coffin and urn, which envisions a different and ecological approach to the way we think about death.
Exhibition
The event was supported by a mini display of the Controversial Design projects introduced in the morning talk:
Pinximonio | Gianni Arduini & Mara Pezzotta
Dining Toys | Roxanne Brennen
Capsula Mundi | Anna Citelli & Raoul Bretzel
Workshop
The afternoon workshop invited the participants to explore several controversial themes with the aim to hypothesise new design models using the three 'Controversial Design' tools, like reversing the taboo surrounding 'reusable period pads' by modifying the current ones on the market or analysing the healthy and nutritious properties of a pack of dried crickets and why they are yet so appalling, or how we would improve the atmosphere of a room in an assisted suicide clinic.
We analysed together 12 themes:

Food
Food sharing
Luxury food and opulence
Entomophagy
Fast food

Sex
Sex toys
Masturbation taboo
Period taboo
Sex and disability

Death
Funerals
Memorials
Organ donation
Assisted suicide
Photo credits Gabriela Gesheva and Fabrizio Bagnoli