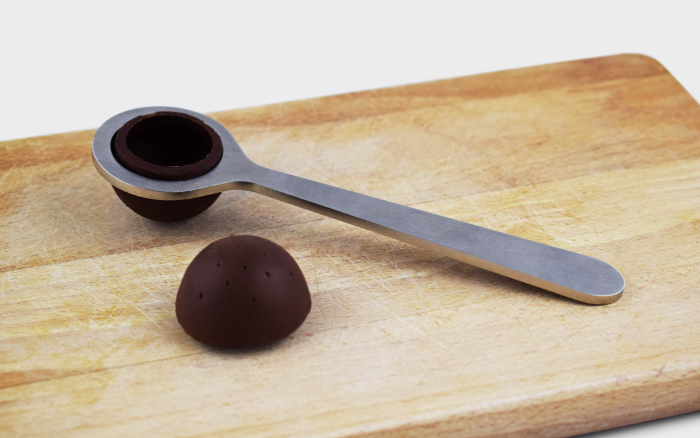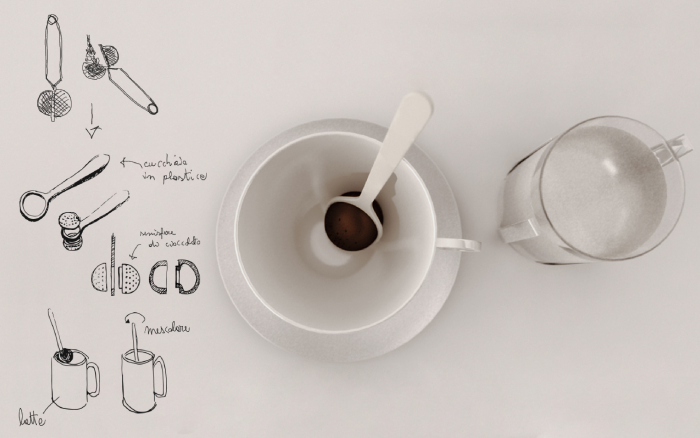 Concept

The idea starts from the concept of the ball-shaped tea leaves infuser used for making cups of tea: my product see the same application in hot milk for making cups of hot chocolate. This product has a spoon, where two chocolate semi-spheres are positioned.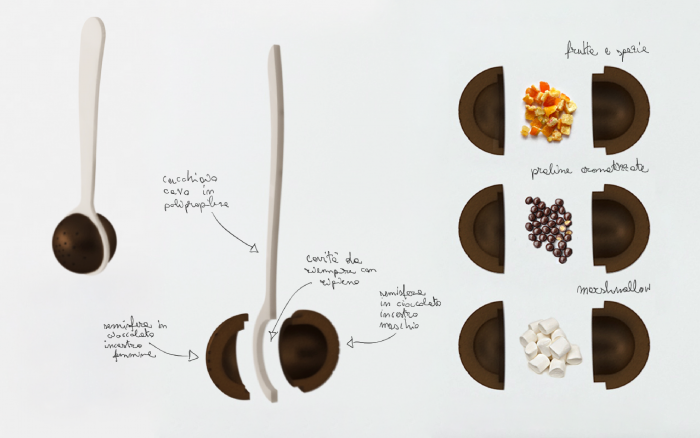 The two chocolate parts can be filled with marshmallow, sweets, spices or dry fruit, and everything can be left in a cup of boiled milk and stirred until the sphere is completely melted.

Dimensions

The product has three elements: rigid support in stainless steel (150 mm, thickness 3 mm), with a cavity where the 2 semi-spheres can be easily wedged in together (about 36 mm diameter and inner thickness 6 mm).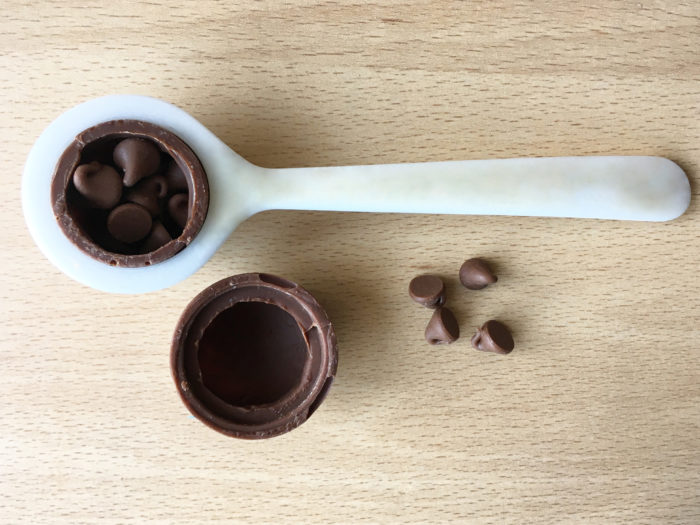 CocoaWand (formerly known as 'Chocofusion') won the Young&Design 2018 award and received the first prize for the category DESIGNforFOOD.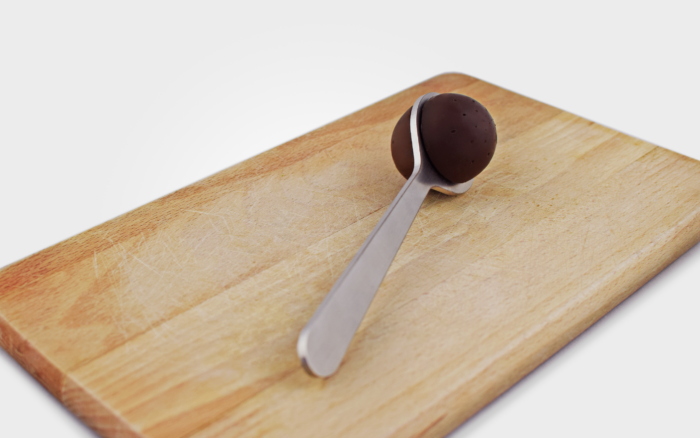 Photo credits Fabrizio Bagnoli